Yoga for all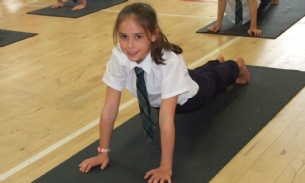 As part of the school's new 'Resilience' programme all the children from Reception upwards and the teachers took part in a 30 minute Yoga session on Friday 27th September.
It was a lovely relaxing day and the teachers noticed a sense of calmness in their classrooms after the children took part in their sessions. We were amazed at the concentration levels and balancing skills shown from all children.
Yoga can enhance your child's strength, coordination and flexibility, while encouraging body awareness and self-esteem. It can help to reduce your child's anxiety and stress and promote a sense of calmness.