A busy week for Kindergarten!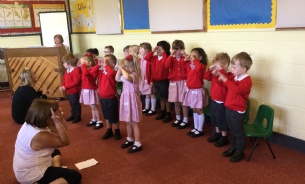 Our Kindergarten children have been busy this week, on Wednesday they sang beautifully for their parents in a special assembly and on Thursday they visited Sacrewell Farm.
All the children had fun at the farm, stroking lots of different animals, playing Poohsticks and we even managed to squeeze in enough time to visit the playhouse.