Spalding Flower Parade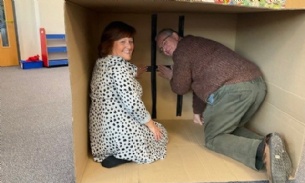 After 10 years, the Spalding Flower Parade is returning to the Castle Sports Field and Spalding Town Centre on Saturday, May 13th 2023. We are delighted that the school are supporting this incredible nostalgic event and taking part in the main procession.
The theme is 'Through The Decades' with Ayscoughfee representing the 1920's, the year our school was founded. We hope as many children as possible will be taking part in the parade and invite any 'Old Ayscoughfians' who may like to join us as part of the AHS family, performing the Charleston along the route. Please contact Mrs Chester via the school office if you are interested.
Mr and Mrs Strickson have already started preparing the main feature of our trailer. Can you guess what it is going to be? We look forward to keeping you updated on our progress. Watch this space!!!!