Eco Club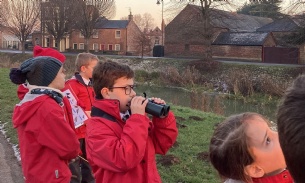 Inspired by the RSPB Big Garden Birdwatch, Eco Club have been bird spotting! In addition to the numerous wood pigeons we also saw, greenfinches, magpies, blackbirds, cormorants, mallards, moorhens, collard doves and great tits.
The Lincolnshire Wildlife Trust are also running a Wildlife Watch Club which runs monthly activity sessions for children and their families who are interested in wildlife and the natural environment. The activity sessions are free for families to join. Spaces are limited, so families do need to book in advance with the Watch Leader. Please visit https://www.lincstrust.org.uk/ for further information.
Eco club have also been busy litter picking along the streets and riverbank near the school and planting some beautiful crocus and snowdrop bulbs in our front garden.