Year 6 Leavers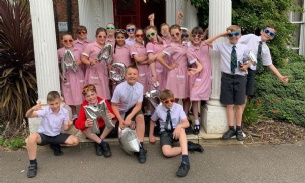 AHS said farewell to our amazing Year 6 class of 2022. We are all so proud of these wonderful young people who have worked and played hard during their time here and have achieved so much. They have bright and shining futures ahead of them and we look forward to hearing from them after they move on.
Following a wonderful leavers' assembly we were delighted to be able to host our Leavers' Lunch for the first time in three years. A huge thank you to our fantastic staff and PTFA who made this possible.
Finally, we would like to thank the parents of our Year 6 children for their support and commitment to the school over the years. This means the world to us and we greatly appreciate everything you do.