Inspiring Children To Cook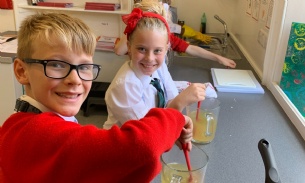 This week Year 5 had their first cooking lesson of the term. The children were very excited to learn how to make cheese and onion pasties, which were delicious.
Teaching practical cooking lessons in school can help develop physical and academic skills as well as encouraging children to work together as a team and adopt healthier habits and lifestyles.