European Day of Languages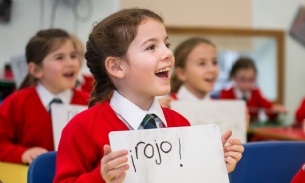 We love languages at Ayscoughfee Hall School! Did you know that all of our children learn Spanish from Reception and that the Juniors also study French? Additionally, several of our children speak other languages at home – we truly are a multi-lingual school!
To celebrate European Day of Languages, here are our Year 6 class demonstrating their linguistic abilities...