Ancient Egypt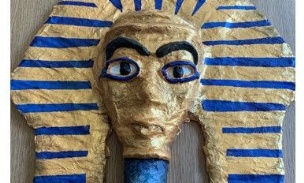 As part of their work on Ancient Egypt, the children in Year 6 have been busy creating a model or picture of something linked to the Ancient Egyptians. The children presented their projects and explained what they had made and how they had made it through the use of Seesaw.
We really enjoyed watching the children's presentations and seeing their projects.
Well done Year 6 some excellent creative pieces of work!
To view all the children's work please click here.