New Junior Play Equipment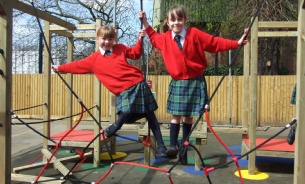 Our Junior pupils had an unexpected surprise when they returned to school after the Easter Break. The old Trim Trail has been replaced by new Free Flow Play Equipment generously funded by our wonderful PTFA.
Year 4 enjoyed the first session on the equipment at break time and a great time was had by all.