2020 The Year of Celebration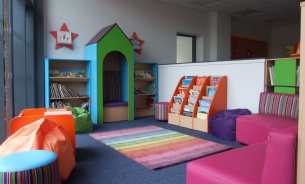 Plans for our 2020 celebrations
When I wrote my last blog about the school's 100th anniversary it was still 2018 - ages to go. Now we're well into 2019 and our year of celebration will soon be here (where on earth did the time go?!)
The 100 committee have been busy over the past few months. Time to update you on some of our plans to make 2020 a special year for Ayscoughfee Hall School.
New Infant Block
Although not officially part of the 2020 celebrations, the completion of this huge project is an excellent starting point for next year's events. We hope to have an official opening in the autumn, which will be the ideal time to spread the word about our anniversary plans.
PTFA Ball
The PTFA ball, held at the school, will celebrate our 100th anniversary. Details to follow.
Thanksgiving service
On 21 May 2020 current pupils and their families will be invited to an afternoon of thanksgiving in the gardens of Ayscoughfee Hall. As the hall shares much of the school's history, it seemed fitting to have the event there.
Family Fun Day
Sunday 21 June 2020 will be our fantastic family fun day in the grounds of Spalding Grammar School. Open to everyone, picnics welcome.
Souvenir Memorabilia
We're looking at a selection of items such as mugs and pens to be purchased at school and at the family fun day. We've also sourcing souvenir pin badges.
Ayscoughfee Rose
This is still in the early stages, but we have begun the process of breeding a rose to be named after our school. A yellow rose, symbolising joy and friendship, should be available for purchase in the future.
100 Voices
Fancy singing at the family fun day on 21 June 2020? We hope to create an Ayscoughfee choir of 100 voices to sing a song or two. I'm in discussion with former parent, Craig Delaney, and we'll be looking for some willing warblers in due course.
Everything's 100
The theme of 100 will undoubtedly spread into many activities during our special year, including art and textile projects. We also wish to include the community in our celebrations - 100 pupil litter-pickers and 100 shoe-boxes for our harvest festival.
What can you do to help?
We will shortly be writing to local businesses looking for sponsorship for our celebrations. If you would like to support the school during its centenary year, please let us know. Contact Sally Chester, Deputy Head. SChester@ahs.me.uk
Trish Burgess - Governor