Wednesday 8th March 2023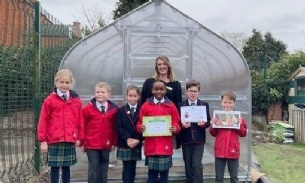 We are delighted to announce that we have received our Level 1 and Level 2 award from the Royal Horticultural Society Campaign for School Gardening,
and are well on our way to achieving Level 3 status.
The RHS Campaign For School Gardening is a five-level rewards scheme providing achievable goals which will help turn our school garden into a valuable learning resource.
Well done to all our volunteers who continue to work hard to create our school garden and to the children for being so enthusiastic and working hard to plant our first batch of seeds!
If you would like to find out more about the work the RHS are doing to promote school gardening you can follow them on Facebook @rhsschoolgardening, Instagram @rhsgrassroots and on Twitter @RHSSchools