Our Vision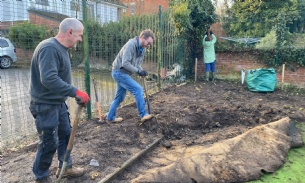 Last year the school was proud to announce we had been accredited with the Eco Schools Green Flag Award. As part of our work towards gaining the award and the continued work towards sustainability, we committed to building a School Garden. We wanted to create a stimulating and motivating place for pupils to become actively involved in growing their own fruit and vegetables to use as the key ingredients in their cookery lessons– giving them a richer understanding of the value of growing and eating their own food and learning more about their outdoor surroundings.
The school's Eco Club run by Mrs Patman and the School Council have been instrumental in the startup of The School Garden Project. Having identified the site for the garden, the children got busy putting their ideas down on paper and proposing designs for the garden.
The children's designs were shown to the school's wonderful PTFA who, along with Mr Darley, worked hard to create a superb final design incorporating the children's ideas; making it their mission to get our School Garden Project underway!
Below are some of the children's wonderful designs for the school garden.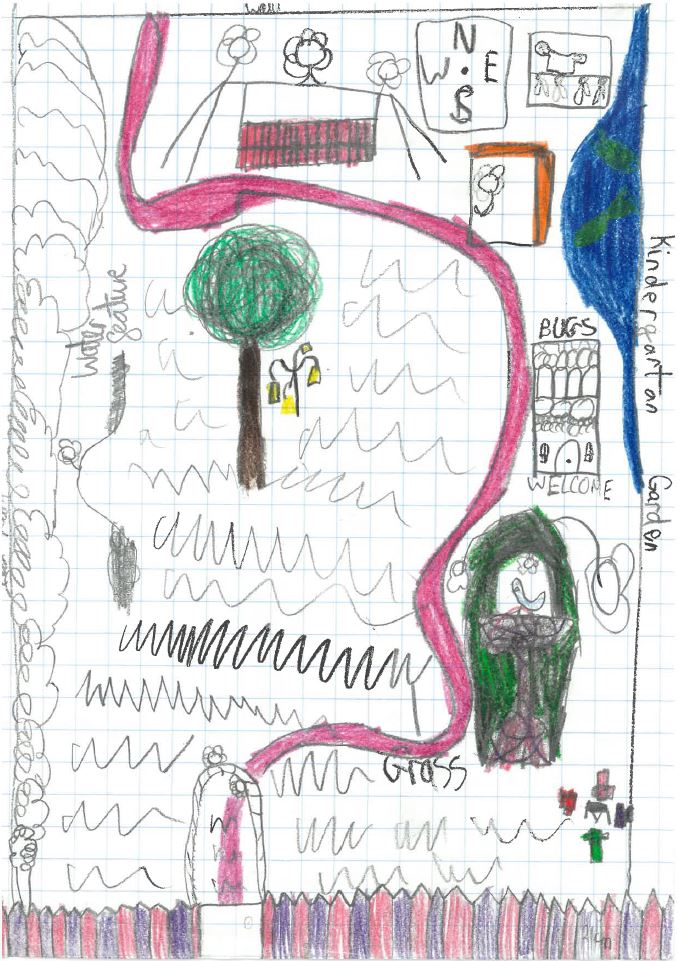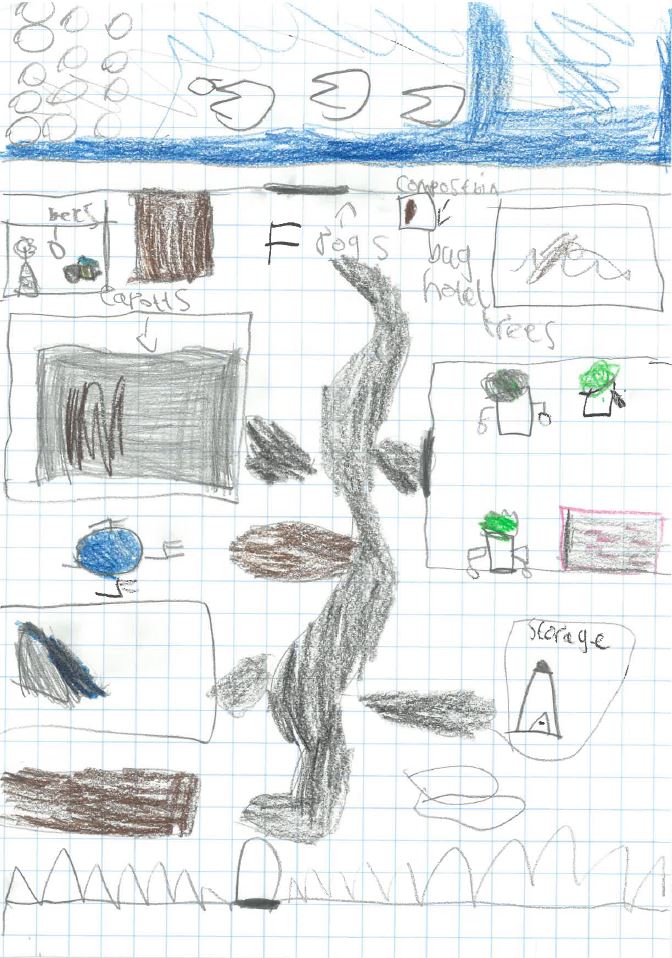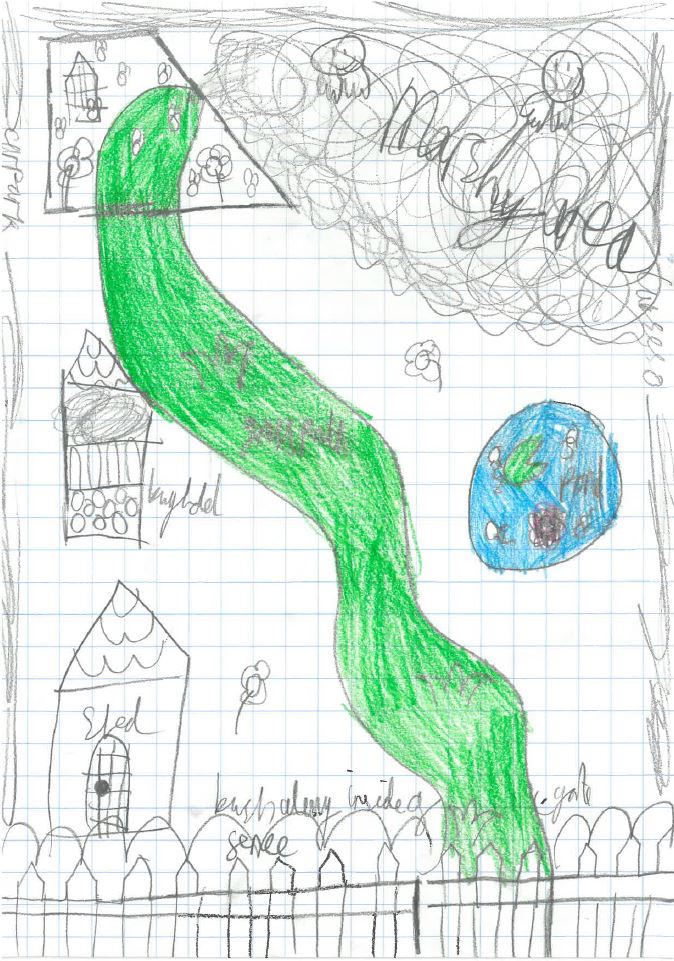 As shown in the final plans below, the garden will have a large polycarbonate tunnel, tool shed, entrance arch, bug hotel and a bog area, sleeper raised beds and many other planting and growing spaces.